WEALTH MANAGEMENT SERVICES
Products & Services
Create a lasting legacy.
It is important to coordinate all
aspects of your finances to help
accomplish your highest purpose.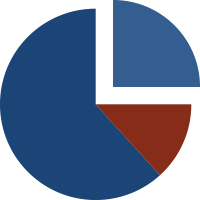 Invest in what matters.
We believe there is wisdom in systematically
saving over a period of time using
a disciplined investment strategy.
Protect what's important.
We believe that purchasing appropriate
insurance doesn't demonstrate a lack of
faith but rather prudent planning.
Helpful Content
The seas of the market are constantly shifting. Whether the good ship IPO can set sail may depend heavily on the tides.
Emotional biases can adversely impact financial decision making. Here's a few to be mindful of.
With alternative investments, it's critical to sort through the complexity.