WEALTH MANAGEMENT SERVICES
Products & Services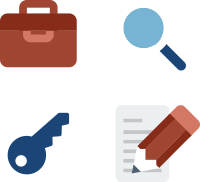 Create a lasting legacy.
It is important to coordinate all
aspects of your finances to help
accomplish your highest purpose.
Invest in what matters.
We believe there is wisdom in systematically
saving over a period of time using
a disciplined investment strategy.
Protect what's important.
We believe that purchasing appropriate
insurance doesn't demonstrate a lack of
faith but rather prudent planning.
Helpful Content
Some people wonder if Social Security will remain financially sound enough to pay the benefits they are owed.
What does your home really cost?
What can be learned from the savings rate?